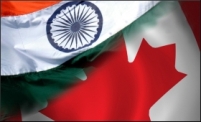 RORs in Canada



Currently, there are less than 50 ROR families living in canada. All are well settled and prosperous. Some own their own businesses and others are working in good capacity in their area of field. Majority of residents live in Greater Toronto Area (GTA) of Ontario state.

Over the course of last one & half year, it has taken steep momentum for RORs to come to canada for higher studies, work-permit, visitor, and other means of travel. Given the number of families are in waiting of immigration clearance (most in last stage), and current trends of students in-flow, it is anticipated that there would be over 100 families within next 2-years, and similar trends are expected to continue for long time.



About ROR community;



RORs (or Rors) hail from India, and are the only Kshatriya group in India who did not give daughters to either Turks, Mughals or any non-Hindu ruler, which is the great pride for natives of any Indian community given the facts & circumstances of that era of muslim's invasion/rule on India in Indian history. Furthermore, there is no record of any Ror ever converting to Islam or serving a Mughal/Turk or an Afghan invader in the history of India. We think, these few words tell the whole long story of history in-short about the wisdom, principles, and values of Ror community's natives. Read more on history.



ROR community related other sites



ROR Bhoomi

|

ROR Employee Association
About Canada
Canada is a vibrant democratic country. Human-rights, quality of life, and other indexes always rank her in the list of top-5 countries of the world. This country is the country of immigrants, immigrate from all over the world. The name Canada comes from a St. Lawrence Iroquoian word, kanata, meaning "village" or "settlement".

Canada is an industrial nation with a highly developed science and technology sector. Nearly 1.88% of Canada's GDP is allocated to research & development (R&D). The country has eighteen Nobel laureates in physics, chemistry and medicine. Canada ranks 12 in the world for Internet usage with 28.0 million users, 84.3% of the total population. Visit here for further reading.
New to Canada or planning to immigrate?
If you are a prospective immigrant and would like to know more about life & work in Canada before your arrival, you can contact any ROR member listed under "Members" section or click here. Some of them you may already know, some others may sound familiar names ;-), in any case, feel free to contact anyone you like at contact details provided by each member. Our aim is to help & support new immigrants, students, visitor, and all other travellers of ROR community.

Have some un-answered queries & questions in mind?
We suggest you visit FAQ section to get answer to some general queries. However, you still may have much more to discuss which may not be in scope to cover in FAQ, feel free to contact any member and discuss your queries one-to-one in detail. We ensure someone will certainly help you to level of your satisfaction given the fact that our aim is to help & support ROR community in every possible way.

News and Entertainment Zone
Surf through the collection of videos, and have fun. You may find good source of knowledge in some of them.